Hi Friends,
I hope everyone is having a fantastic week! So I wanted to show you guys a cute little card that I made for my little sister. She recently made it to the cheerleading squad in her high school so I wanted to make her something to congratulate her on her achievement. Here is the card I made for her: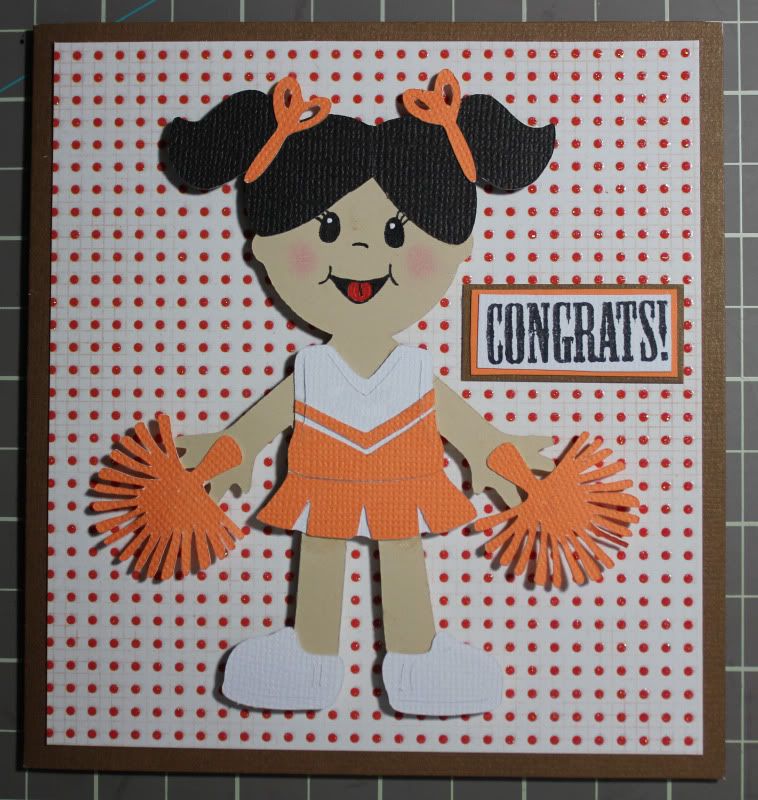 Cheerleader: Everyday Paper Dolls
I had to custom cut the vest to make it look like her actual uniform.
Polka Dot Paper: DCWV Dots, Stripes, and Plaids
Thanks for stopping by!!
Until Next Time,
Kara